C. V. Starr Library: Latest Book Acquisitions
Fall 2021: November/December
These titles have recently been acquired by the Library and are now available for holds and in-person checkout. Acquisitions are made with the purpose of adding quality children's books to the Library's existing collection, and which will appeal to a child's curiosity and reading interests. Starred reviews from Horn Book, Kirkus and the School Library Journal guide Ms. Perna's decision-making process when determining which titles to purchase. Popular titles are available in multiple formats (audiobook, eBook and print). Digital titles are accessible online via Sora.
Lower Division Collection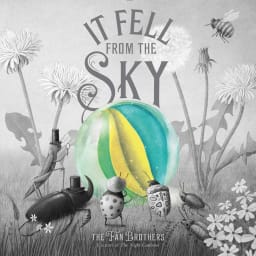 Picture Books
Independent Reading: Horn Book Fanfare
Festivals of Light: Fall and Winter Holidays
Books About Gratitude
Upper Division Collection
NPR: Books We Love 2021
Horn Book Fanfare
Kirkus
SLJ Best Middle Grade Books
*Faculty and/or student book purchase request
✩Title appears on one or more Best Children's Booklist of 2021.